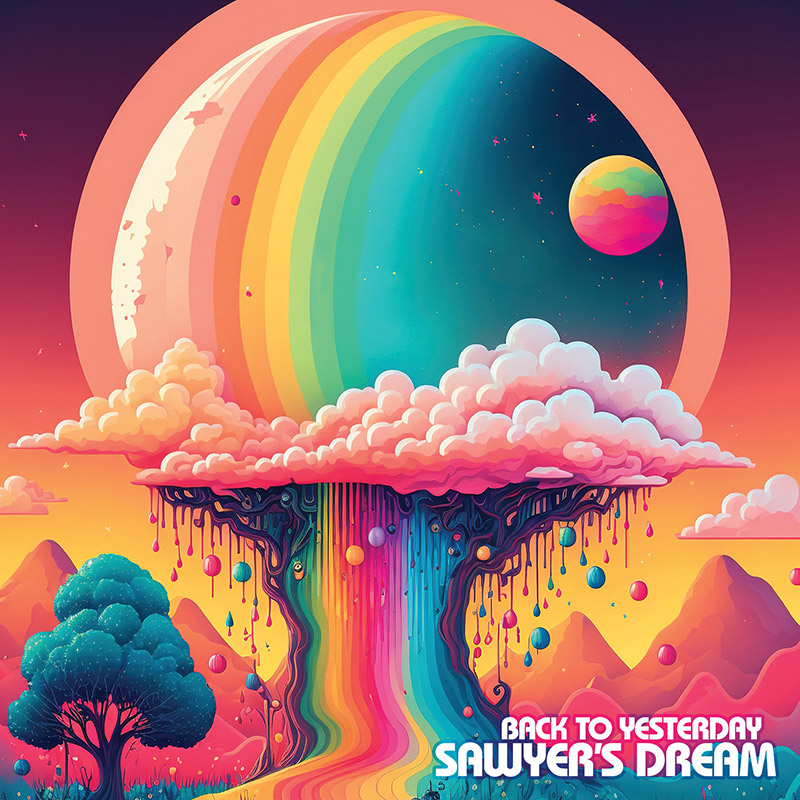 Back to Yesterday
Sawyer's Dream is thrilled to have released their long anticipated new full-length album "Back to Yesterday". Formatted on CD and Vinyl, the idea of the album is to bring the listener back to a simpler time, mixing the band's signature 70s vibe folk-rock sound with an earthy "bygone era" feel.
Digitally distributed worldwide under the ProtoStar Records Label, the album is available for streaming on all major digital platforms.
Physical distribution release date: January 2024 by MVD Audio, a division of MVD Entertainment Group.
Be the first to pick up a physical copy at a local record store near you before the album hits stores nationwide!
AVAILABLE AT:
> 1st Hit Records
> Agharta Records
> Barely Brothers Records
> Caydence Records & Coffee
> Cheapo Records
> Disco Death Records
> Down in the Valley
> Eclipse Records
> The Electric Fetus
> Fly Vintage & Vinyl
> Groovy's
> Hi Fi Sound
> Hymie's Records
> Know Name Records
> Mill City Sound
> Mr Zero
> Prince Music Company (MOA)
> Roadrunner Records
> SolSta Records
> South Metro Music
> Urban Lights Music
> White Bear Lake Records
Preview Tracks